My Naughty Neighbor
Braving traffic on the highway after a long, dry day at work left Molly feeling drained and dehydrated. She leaned on the horn and shouted, "Move your fat behind, you darn fool! Her own car was ten years old and dented all over. They should make way for her because they all had more to lose than she did. She punched at the horn, producing a series of short, staccato beeps. She felt dry as a bone.
It sounds super gross and is but it was the only thing we could do because my daughter developed a fear of the portable folding potty seat that collapsed while she was on it, plunging her halfway into the bowl before I grabbed her.
Fortunately, I always sort of half held her up anyways out of habit from the days I lifted her over the toilet. You always make me laugh so hard. Foot herpes LOL! No one has mentioned the horror of the split seat in most public bathrooms! What is the reason for that? I had her sit on the side for years. Though, the boy has managed to pee while being dangled at times ok, I just peed a little when I coughed, what the hell.
Having 2 daughters, I am a master at the seat wipe-down, the seat cover-up, and the patented Potty Hug which keeps their tiny little bottoms from falling into the bowl. And yearly tetanus and hepatitis boosters to boot. Then, my mama sense kicked in- reverting my inner state to the nervous panic spectrum. I later discovered that my husband has my son use those paper toilet shields provided in bathrooms instead of the elaborate tp collage technique.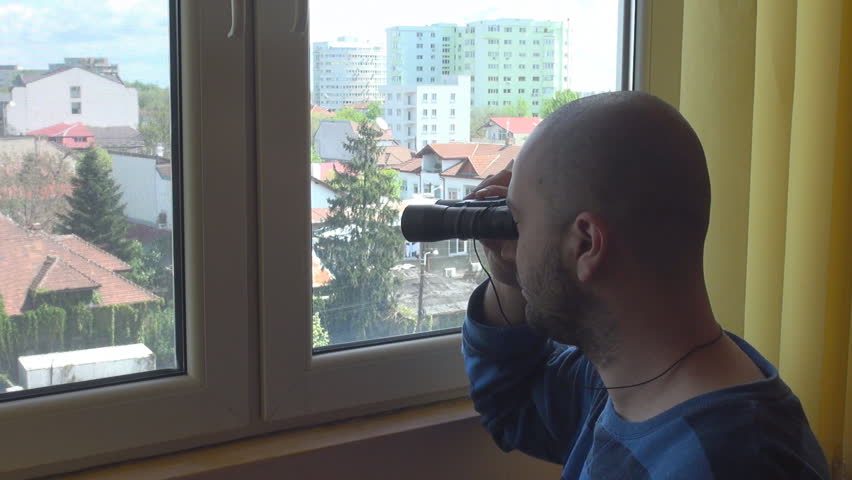 I never considered this built-inumfeature before. Oh how I understand you! Here in Finland many bathrooms have a shower spray gun next to the toilet, which is handy. You can spray off the seat, and rinse the bum too.
My DH and son pee sitting down at home, and I never have to worry about the seat being up or pee everywhere. This is hilarious! We got a portable toilet seat after I saw my friend use it. It resizes the toilet for their tiny bums and no one ever has to touch the public toilet.
Both my boys learned to pee sitting down on it on public toilets. Comically, he walked under an auto hand blowdryer at Ikea and it scared him to death. How do I stop those?
I got the autoflush toilet tricks downLOVE this blog!!! A typical day at my house: me: we have to go to the store. Please go potty before we leave. Even if it is just a little trickle. After a 15 minute drive to the store, we park the car and preschooler informs me she has to pee.
My daughter is 4. She has been potty trained for a long time, but she is terrified of public toilets. I can not emphasize this enough.
She cries, she hyperventilates, she falls on the floor of what ever nasty bathroom we are in and claws at the door to get out. Once out side she takes a deep breath and in a very calm voice says. Great post! This is why I designed my own reusable and washable toilet seat cover which generously drapes over the sides of the toilet.
A month ago I brought my nine week old baby boy back to where we live at the moment, in Northern Laos. I cannot wait to experience this phase in bathrooms here in Asia. Oh yeah. This is exactly what I am dreading. We call them squatty potties. They use water from a hose which means the floor is covered in water. She may be 16 before I allow that! It takes real skill to plant her butt on the seat only touching toilet paper.
My son, on the other hand, is 2. Thank god!!! I will keep him in diapers as long as possible. I love diapers. Having two boys, I found carrying paper cups in my purse and using them in the stalls works extremely well!
Dump out the cup and throw it away. And if we were traveling and they really had to go and there was no restroom in sight, pull over and use the cup. We had a minivan and the could stand inside the van. And we always had wipes with us. Love all the posts! There is strength in numbers!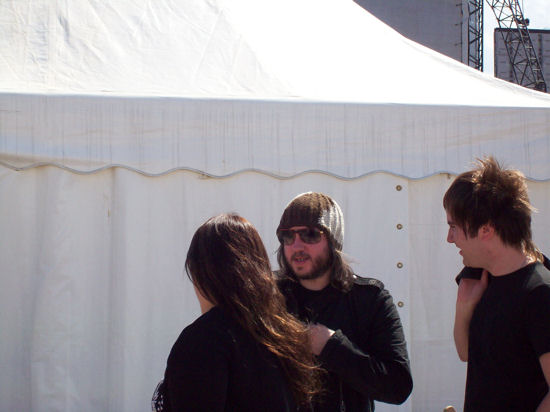 In Taiwan they have dreaded squat pots! You have to dangle your kid over them as their legs are not long enough to straddle the pot. Then whilst trying to hold them over the pot they pee on their knickers or foot. And this is why I also carry a little fold out potty around. My four year old is terrified of those toilets. He has his fingers jammed in his ears before we even make it inside.
Which means pee is sprayed everywhere. Which is why I hover in public restrooms. You are going to get me in trouble at work. I need to stop reading your blog at work. Taking all the public toilet issues down to a more disgusting and revolting level. Add to that taking them both a porta-potties and I just give up. Hose them down when they are done, what else can you do? But ah the boys! We went through the knee to butt propping and this worked alright. Sadly when you take three children anywhere by yourself the bathroom becomes all that much harder.
Ah the joy! LOL, so familiar!!! I have twin toddler girls, so I have a folding potty seat and a baby-toilet with me at all times. The folding seat is indispensable for public toilets, the best 15 bucks I ever spent. Thank God. I was afraid only my kids were afraid of autoflush. I took my oldest when she was newly trained to an amusement park bathroom - no autoflush, but just the prospect of the flush that was coming after she was doneshe screamed the entire time.
We came out and apparently everyone could hear her screaming. Curse those autoflushers - how lazy do we really need to be to not even flush our own waste.
I thought I had it easy until I had a daughter. My son, who is tallI could get him in and out of the public bathroom without touching a thing.
I would hold his hands behind his back and make him shimmy up to the toliet and pee. Then, along came my little girl. I literally have to bath her in the sink. I have a son and daughter and my biggest fear to this day is the port-a-potty. We go to the local hot air balloon festival every year and the restrooms consist of rows of port-a-potties.
They are 4 and 7 now. I remember the pain of having a newly potty-learned child and taking them to a public restroom. Some things that have helped are having a folding soft potty seat in my purse keeps them from falling in and eliminates any part of them touching the disgusting toilet.
BOYS FROM THE WEB ASSUMED TO BE 18 PLUS. im terry &i live in lancashire uk about 18 miles from mancester. Nov 29,   Do you know what this is? A public toilet? Wrong. It is the enemy. It is especially the enemy of newly potty trained boys and girls, who are completely inept and unready to battle it. As are the parents. Back in the early days with Crappy Boy, I couldn't wait for him to no longer use diapers.
And I have a friend who keeps a potty in the back of her SUV for her 4 yr old. My kids are more afraid of automatic toilets than they are of publically wetting themselves and me yelling at them in public. I prefer my boys to pee seated too. A little trick a mom taught me before I was lucky enough to have boys of my own. Even though I have a boy, I have experienced both scenarios. Put it on the toilet, and set Brendan on it. Thinking what a great mom I am, as he starts peeing I quickly realize that those public toilets with the split in the front of the seat means a seated boy will squirt all the pee underneath the potty seat and right out the front between the gap!
He soaked his underwear, pants, and the floor. I had to carry his wet clothes and a half-naked two year old all the way to the car which was parked a ways away. Good thing it was summertime. This reminded me of when Landon 3rd kid was just a wee lil thing. I still had to use the changing table. Triston and Dakota 1st and 2nd kid would follow me into the bathroom if they had to take a whiz. With lil boys, as soon as air hits them, this is when they take a pee. I have 2 older boys needing to go pee.
They would not go into the stall without me. Dont know why, they just wouldnt. I carefully pull back a piece of the diaper to check for poop to make sure I dont need wipes too.
my details
Coast is clear. Just pee. This time. Unbuttoning Landons clothes, pulling the tabs to take the diaper off. Apparently scared him so bad he whizzed.
We just got to Wally-World. Not even done the shopping yet and I got pee on me. You forget one thing - the automatic flushing toilets. They can set back pottery training and put the newly potty trained back in diapers for years. I guess there is an up side to my son being almost 4 and not quite potty trained - at least he is tall enough for most toilets! This is too funny, and accurate!! However, with a seven year old, twin four and a half year old boys, and a two and a half year old boy, I think I still win.
I blush to admit I actually carry one of those little wee Baby Bjorn potties in my car with me. When my older daughter was little I just put the tiny potty in the back of my Subaru wagon and then when she was done poured the pee into bushes.
Taking her into a public restroom, home to auto-flushing and blow drying horror, resulted in screaming, tears, and her just holding it.
She could handle me going if I was wearing her in my Ergo, but trying to get her to go was torture for us both.
I might be awful but not that bad! LOLI have a girl and a boy. My daughter is 10 now but the potty training days with public toilets were a nightmare! Either way, boy or girlbring the toilet, lol!! When our boys were born, they were taught only to sit while peeing. I have no shame. Boys have to sit and pee in this house! I keep a toilet lined with a diaper in my car for my little girl because ever since I got rid of the diaper bag I refuse to have a big purse.
I made the mistake of asking my sister-in-law to take my just-potty trained 2 year old daughter to the public bathroom one time. It took almost 6 months to get over that one. Another thingbe careful in home improvement stores when you have a newly trained toddler along.
When my brother was three, he disappeared at Menards for a few minutes. When my mom found him, he was just finishing up his business on a display toilet. I always had my boys stand on my feet. It raised them up just enough plus I was in the right position to help them aim appropriately! We do not have any children, and we have never had to deal with children in a public restroom. I simply must start traveling with disposable surgical gloves. Oh the filth, the yuk, the absolute terror of the public restroom!
I also make my boys taller by allowing them to stand on my feet when they have to pee in public. My baby is so scared of the LOUD extra powerful hand dryer that he will not go into bathrooms with them, and if it our only choice, he holds his ears the whole time he is going, which means I have to aim for him. Lord, I cannot wait until he outgrows some of this stuff! I was so glad when I no longer had to carry that seat around! I have a boy and girl and they were both terrible.
They are now 8 and 6. So funny about the puddles too. I just posted about that myself on our Thanksgiving trip. Glad to see you are back!
My son is only 21 months old, but he is HUGE. He weighs 32 pounds! I dread when he gets potty trained, because I just think of how difficult it will be to lift him up to pee, etc.
So I was just wondering can you please ask your friend a question for me? Just today I had the joy of holding my 2 year old on a thankfully clean public toilet while did a poo. Shall we flush the poo? My office at school was right across from the bathroom. Okay this one made me cry I was laughing so hard. With our son I actually had him stand on my feet and then on his tip toes, he could pee easily without touching the toilet. Only problem is, when he goes 2 it seems that he needs all his clothes off and has to hold onto the rim of the toilet to stay on.
Not cool.
I did the stand on the feet thing with my son as well! Yes, my niece initially encountered autoflush toilets during her first visit to Disney World. Forgive me for repeating as I only read most of the comments. All hilarious. I stand in front of the toilet and let my son stand on my shoes. Gross for my shoes but better than his parts touching the filth that is a public toilet.
Thankful for boys in that regard. Haaaaahaaa - those things terrify my kids. I hate them too!!! Amber - this may be the funniest post yet!!! My daughter is terrified of the autoflush toilet. Once, when she was 3, the toilet suddenly flushed when she was in mid-pee and she jumped up and proceeded to urinate down her leg.
Thank God it was summer, and 1 she was wearing a dress, and 2 she was wearing crocs which I rinsed off in the sink. And, I had a spare pair of underpants in my purse! She is 7 now and still afraid of the autoflush. She makes me go in the stall with her and block the sensor. Small toilet for the 4yo, change table and a playpen big cage with toys and a play centre on the wall that I could release the 18 mth old into while I helped the 4yo.
Trouble is, 4yo wants to play in the play pen afterwards. For hours. And now every time we go to the shops she remembers and has to pee. This is so true!
Voyeur nude boy
The alternative is just too gross. They should offer Hazmat showers for mommies and kids leaving public bathrooms! The bathrooms are spotless and very family-friendly. I have boys! My kids are what you call toilet inspectors. Fun times. Autoflush kept my son from potty training until he was almost four! However that might have also been because we lived in Europe and had a wide assortment of toilets that we might encounter on any outing.
Squatty potties, chain pulls, bidets, and even simple dirt holes. My sister who has 3 boys also discovered the trauma of little girl potty problems. For a little girl to balance herself on a toilet, she needs legs wide open, and in this case, balancing with her hands on the toilet, slightly behind her.
Which causes her to lean back a bit. Which re-directs the the urine flow. Which makes squatting down directly in front of the child a strategic no-no. Which my sister learned the hard way. While his brother pees. I have boys-but boys sit when they poop, so I, too have the potty seat.
And the height issue. We trained our first to go sitting down-did it for a long time before he was ready to stand up! Thanks honey. Big help. Hilarious and oh so true!! Once I had a woman stop to scold me about that, informing me that my kid could get rotovirus and die from that. I should have asked her to hold the other one one the toilet for me. I bought the portable potty and would make my son use it in the back of my SUV, instead of using the gas station bathroom.
Good times! Once the pooper was finished, the little one again had to roam while I attempted to wipe the big one. Needless to say, the little one not only touched every disgusting surface in the stall, but also managed to tumble right into the poopy rear! I trashed the clothes and bought new ones. Luckily none of us died from the plague. I have had a small Baby Bjorn potty chair in my van for the last two years. My son is terrified of the auto-flush toilets, as well as the air dryers.
They are so LOUD! He has a complete meltdown if we try to potty in a public restroom. I hope this phase goes away soon. Oh my, so many moments I can relate to!
I have both a boy and a girl one more girl still in diapers yippee. My DD is so nice about cleaning up she likes to wipe up public restroom floors with either the paper towel she just dried her clean hands on thus resulting in another hand washing session we once washed hands 4!!! DH has had a couple of the funniest moments. The funniest one with DD was him taking her and very carefully laying out the TP on the seat making sure to have every miniscule open spot covered, only to have the automatic flush kick in and suck it all down.
Poor guy was so frustrated, but I am sitting here chuckling about it as I type.
I think the longest he has ever had all three of them outside of the house by himself was maybe an hour while I was getting an MRI. I have the potette plus. You can get it on amazon. Greatest thing ever! It folds up, can be used free standing, or as a potty seat on a big toilet.
I often take hour trips by myself with my 3 young 4, 2, 7mos LOs which makes gas station restrooms darn near impossible especially since it always happens as one other the other kids falls asleep.
The boy found nude photos of his year-old sister on the computer of Joe Garza Jr., according to the Star-Telegram. Full online text of Molly's Bath by Doug Simms. Other short stories by Doug Simms also available along with many others by classic and contemporary authors. With a gasp of mixed surprise and pain, the boy tossed the tea towel toward the back door. It landed on the patch of spilled garbage, and soon this mess, tricycle tracks and all, was. Aug 01,   A lot of men take shower at the beach. GIRLS WATCH IT!
I have even mastered an empty to-go cup with my 2 yo DD. Just a sub-par toilet and a questionably sticky looking floor. I have to change this poopy diaper! So I end up changing him standing up, while he lunges for the cleaners and the toilet brush that are on the floor by the toilet the entire time. Needless to say I swear quietly all the while.
Yes, the enemy indeed! If you flex your foot so your toes lift off the floor your boy can stand on your foot while you hold some of his weight with your hands and be tall enough to pee without standing on the toilet! We are the good point of potty training. We still do a pull up at night, and possibly long road trips where the possibility of falling asleep is high, but the public toilet is no longer the enemy.
We also never started out with the whole pee-standing-up thing. We sat Turtle on the bowl backwards. Our biggest foe right now is wanting to visit public restrooms for the purpose of observation. I always used my hand too. Worked every time for several years as that fear of flushing and splashing mid-pee was not outgrown quickly. This is hysterical! My 6 year old screamed like she was getting murdered because she was afraid of using a composting toilet at the beach in MA.
My 3 year old went on it no problem. Go figure. No wonder I have shoulder problems now. Oh wow - I was reading this on my phone as I was nursing my baby to sleep who is not near potty training, thank goodness after reading this.
My daughter 2 keeps getting my tampons out of my purse, opening them, and running around the house with them. They are NOT toys! I used to stand my son on top of the toilet SEAT. So the only thing he touched was the wall above the toilet, which surely has fewer germs than anything else in the bathroom.
WaitI am a new mom. They have fold up toilets for your bag for this purpose now! SO true! We have taught our son to sit. They start off sitting on the potty chair why not? He just points it down. Now, you need to illustrate porta potty. This summer, we had our first accident. He said he had to poop. There was a porta potty at a park. I was by myself. Your pictures make that thing look like I would eat off them compared to what that porta potty was like. And I was glad.
A parent with a diaper saved us. I am a bad mom I was walking slow contemplating taking a diaper off in that thing pretending to hurry. He sat in that diaper till we made it home. Even though they were very much the same as the granola ones he eats never again. Wow, my kids all 5 are or were obsessed with auto flush toilets and air dryers! I think they compete to see who can make it flush the most! This is soooo true and brings back memories of those distant Mommyhood Days. You did a beautiful job humoring the issue!
When our five kiddos were small we kept a porta-potty in our van just so our tots did not have to brave public toilets when we were out and about. I have my 3 year old daughter sit on the side of the toilet instead of the front, if that makes sense.
NEW DEVELOPMENT
Instead of facing the door, she faces one of the side walls. I also have her put her hands or elbows on her knees to help with balance. Oh no. I have a 3 year old son and am all-too-familiar with the toilet height issue. Yes, this is what we do in our house. We toilet train super early here, so my boys are way too short to reach the potty. They also sit on the potty quite often, too. And my boys are both afraid of automatic flushers and hand dryers.
I usually just lie to them and tell them I turned it off while I just make sure to stand still in front of them while they go. Ergh - so true. The end of my little boys willy has touched the rim of so many hideous toilets I have nightmares. I fixed that by having my girls lean forward while peeing. Just pull 2 long strips of TP, fold them over to double layer them and place one strip on each side of seat. Useful for sensor covers too. The fear is them falling into the nasty water.
But I insisted since the alternative is to put their hands on the seat. I did carry a fold up potty seat with me in a cute bag and when I forgot I held them under the legs hovercraft like. I also kept a little potty with a grocery bag or cloth diaper in it in the car for the emergency stops and would tie up and dispose at home.
Full Frontal (7/8) Movie CLIP - Happy Ending (2002) HD
Basically same idea for boys. This is hysterical and very accurate. This is why I keep a potty chair in my vehicle at all times. My son is 8 and my daughter is 7 but they still use the potty chair rather than the public toilet. This had to be one of your best posts ever! I have to go right now Mommy! Now tell mommy what the rule is? You neglected to mention the auto-flush that ends up catapulting terrified kiddos off of the seat in mid-pee.
I have had to start carrying post it notes to stick on the sensor to avoid wet feet. There is a third option to hovering and the potty in the bag. Good idea on the post-its on the sensor! But I do remember the germ problems AND the fact that dd wanted to visit every. She loved the hand dryers. The sit-down pee is way easier than the stand-up pee. My little dude does either - depends on his mood.
I should note that once my husband figured out that sitting down to pee meant that he could, well, sit down. Abolutely, positively. OR, I get smart, do what Kate Gosselin does and wet a piece of TP with my spit and cover the sensortadaa, no more icky water sprayed on my girls! We were at a sporting event and my 4. The only option was a row of port-a-pottys and a huge line up of people waiting.
When we finally made it to the front of the line, he wanted to go by himself and I was happy to oblige. Did I mention the crowd of people gathered around the public toilets? That is soooo hilarious! I hate public restrooms! It never fails: we have a big cart of stuff and are on the other end of the store when the kids need to go.
Then the funtastical insert sarcasm there time of trying to manage a baby in one arm while helping the toddler go potty. We try to clean up as best we can at the sink but sometimes I think they are just as dirty. I leave feeling like we all need another bath. Is it terrible that I secretly laugh maniacally to myself when we go out as a family and my son always wants daddy to take him potty? Public toilets are the reason that my girls learned to pee behind trees before in a toiletthink road tripsso much easier to stop and pee in the grass than in a nasty truck stop.
OMG, I have so totally been there, with two boys Potty trained and one girl on the way, I will see the horror from both sides! Out in public the few inches of my feet are no where near enough to keep the penis away from the bowl!
We potty trained early here too for both of our kids so its hard!!! I do the dangle about the potty thing while holding them in the air. The drawings and the written descriptions are classing.
The kid crawling on the floor! My daughter does that. The knee-seat is right-on. My 3 year old cries like she is dying whenever we even go into one and someone MIGHT use the hand dryer. Support local journalism. Subscribe to The Atlanta Journal-Constitution today. See offers. Your subscription to the Atlanta Journal-Constitution funds in-depth reporting and investigations that keep you informed.
Thank you for supporting real journalism. County By County.
Things To Do. One such wrinkle had formed so deeply on her chest that her left breast had actually been swallowed up between the folds of skin.
Only a strict regimen of bathing, in warm salty water, for at least twelve hours a day, would allow her body to absorb enough moisture to bring back the robust, smooth surface of the skin. The doctors did not approve, they stood there in their examining rooms with the silly, shocked expressions on their faces, blustering nonsense about healthy eating habits and the dangers of hyperobesity, but they did not understand.
It was clear that they could never understand; clear in the way they squeezed the precious water from her arms, clear from the way they insisted she see a specialist. No, she had given up on doctors years ago. Opening the cabinet under the sink, Molly chose from among the cases of bath cubes, bath oil beads, bottles of bubble bath and bath salts.
For tonight, a dozen beads of mandarin orange would do, and a cube of lavender. Then a cup and a half There was enough hot water now; she turned on the cold. She went to the door and, opening it a crack, yelled, "Lillian!
Come here. Minutes later, when Molly had tested the water and found the temperature to her liking, there was a knock at the door. When she opened it and peeped through the crack, she saw a plate lying on the floor, with a mound of macaroni, a pool of beans in tomato sauce, and a pile of miniature egg rolls.
Beside the plate were the two packages of cigarettes. Making sure nobody could see, she pushed the door wider open, grabbed the plate and cigarettes, and closed and locked the door. She climbed into the bath with a sigh of relief, and devoured the food hungrily. Molly lay in the bathtub for hours, occasionally rolling over to immerse a different part of her body.
When the water cooled down she would use her feet to turn on the hot water tap, until the temperature was pleasant once more. She listened to Mozart, Vivaldi, the Temptations; she turned on the television and watched the game show channel, her favourite. And while she lay in the tub, something wonderful happened.
Molly's body began to grow. The wrinkles and craters slowly disappeared as her skin soaked up the life-giving water. The rolls and folds expanded and swelled, as when one puffs air into a wrinkled air mattress, until her skin inflated to its full capacity, and by this time Molly had grown so large that her buttocks, calves and feet completely filled the bathtub.
Refreshed and reassured, Molly slept. Outside the room childish wars were fought, insincere treaties agreed to, then broken, messes were made, expeditions were launched, and Molly snoozed on.
A little girl of about seven years stayed up all night, doing load after load of laundry on the orders of an older sister, occasionally lapsing into temporary unconsciousness, slumped like a rag-doll in a smelly laundry basket, only to be awoken by the buzz of the washer or the ding of the dryer and, gummy-eyed, replace clean with dirty or dry with wet. The noise of juvenile activity diminished but never stopped and at seven in the morning, some grumpy teenaged girls began to make the family breakfast.
After a heated discussion as to what would be an appropriate meal, they began to make a large batch of french fries. The lobster pot was placed on the stove and a pair of little boys were rousted from their beds and set to work peeling and slicing potatoes. Soon the oil was subtly boiling, and plates of french fries were passed to the far corners of the house, where tousled children crawled from various nooks and crannies to devour them.
But the making of deep-fried vegetable products has its hazards. A handful of raw potato was hurled too boisterously into the lobster pot, a dollop of oil splashed out, and soon the stovetop was in flames. With a lightning-quick assessment of the situation, a teenaged boy grabbed a tea towel and began to swat at the fire. The tea towel was joined by a soiled apron, wielded by another pair of eager hands and, amazingly, the flames were soon extinguished.
But the tea towel was now on fire. With a gasp of mixed surprise and pain, the boy tossed the tea towel toward the back door. It landed on the patch of spilled garbage, and soon this mess, tricycle tracks and all, was alight and burning merrily.
The mishap had been promoted to a disaster; it was now beyond the scope of the children to deal with it, and they began to run around in a panic. Some of them ran outside to safety but, confused, ran back inside. Their sharpness of mind, normally well-honed due to too much independance, lost its gleam and they ran around in circles, willy-nilly, occasionally bumping into one another. All, that is, except Donny.
The youngest at five and a half, perhaps he was too small to realize the danger of the predicament. He did not panic. He marched determinedly along the hallway to the bathroom, pounded on the door and shouted, "Mommy! The kitchen's on fire! Molly did not hear him at first.
She mumbled in her sleep and tried to roll over, but was too tightly wedged in the tub to move. Her right arm flopped against the edge of the tub and knocked the ashtray to the floor. The sound of the ashtray breaking woke her and, blinking wearily, she heard Donny thumping on the door, and slowly perceived what the small, muffled voice was saying.
Kitchen on fire. Molly snapped awake and sprang into immediate action.
She tried to get up, realized she was stuck, and pushed downward on the edges of the tub. Her buttocks emerged with the sound of two champagne corks popping, and she was free. Leaping to her feet, she rushed to the door and unhooked it. As the door swung open, Molly saw Donny rush crying into a nearby bedroom. Her sudden emergence had frightened him. The next thing she saw was smoke, filling the top half of the hallway.
At this point Molly began to scream blood-curdling war cries.
She sprinted along the hallway towards the kitchen, thinking nothing about danger to herself, driven only by the need to protect her children.
The run along the hallway happened as if in a dream. It seemed to take forever to get there, as if time had slowed. Molly's feet crushed toys that lay in the hall. The telephone table got in her way and was reduced to splinters.
As she rounded the corner, still whooping, her knee banged into the wall and took out a chunk of plaster the size of a watermelon. When the children saw her coming they shrieked in terror and ran wildly to get out of her way. And wherever Molly touched, she left behind a splash of water. Deep puddles showed where her feet struck the floor. In the cavity in the wall where her knee had gone through the plaster, a splash of water penetrated the worn insulation of some wiring and, with a flash, the ceiling light in the hallway went out.
Next related articles: